Apr 18, 2013– Taipei, Taiwan  (Techreleased) – Thermaltake, the leading brand in the computer chassis, thermal solutions, and power supply units. Today officially announces the new launch "GOrb II laptop cooler", a creative, small, easy to carry product for laptops. It can efficiently decrease the overall temperature by creating a cooling gap under the laptop and is specially designed to have an inclined degree to allow for comfortable typing. Forget about carrying another piece of equipment around with you all day, GOrb II is a perfect accessory for laptop essentials, easy carrying and easy typing!
Unique Design
Extremely light weight and pocketable notebook cooler, with a portable ball shape and unique design, suitable for notebook sizes from 10"- 17". Equipped with Blue LEDs, shining through the centre mesh when GOrb II is powered on, to enhance the ambiance and offer a stylish decoration for users.
Ergonomic Humanity
GOrb II is designed with an ergonomically proven concept, to test out the most appropriate environment for users with the best visual angle and height positioning for the hand, allowing users to get ready for work comfortably.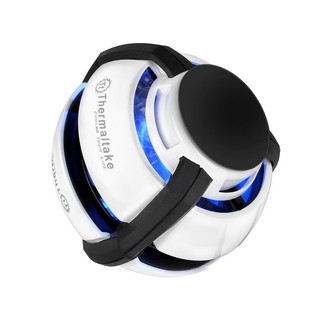 Easy USB Cable Management
GOrb II is built with an emphasis on efficient cable management, making the work or gaming area neat and tidy. Moreover, when the USB device plugs in, GOrb II offers a pass through to allow another device to be plugged in.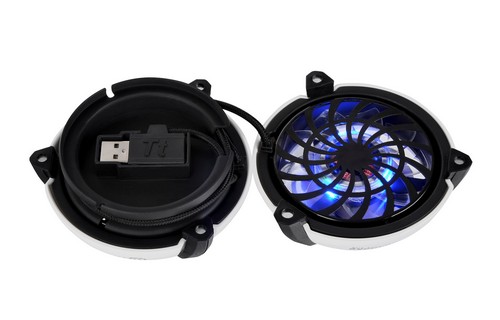 Perfect Protection
The well made hard shell case with soft interior layer offers superior protection, great to use anywhere. A carabiner is included to hold up other gear.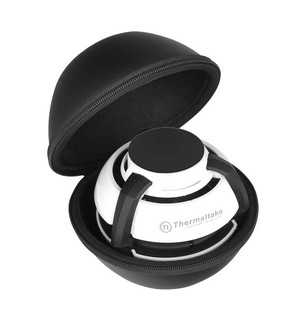 Cooling a laptop with the GOrb II Laptop Cooling Ball effectively improves the cooling efficiency of the laptop by raising the laptop up from the desk so that more air can flow underneath the computer.